WHAT'S NEW
Here are some of the various news stories
from Clif Designs.
Check News
After finishing 2022 SEMA Show in Las Vegas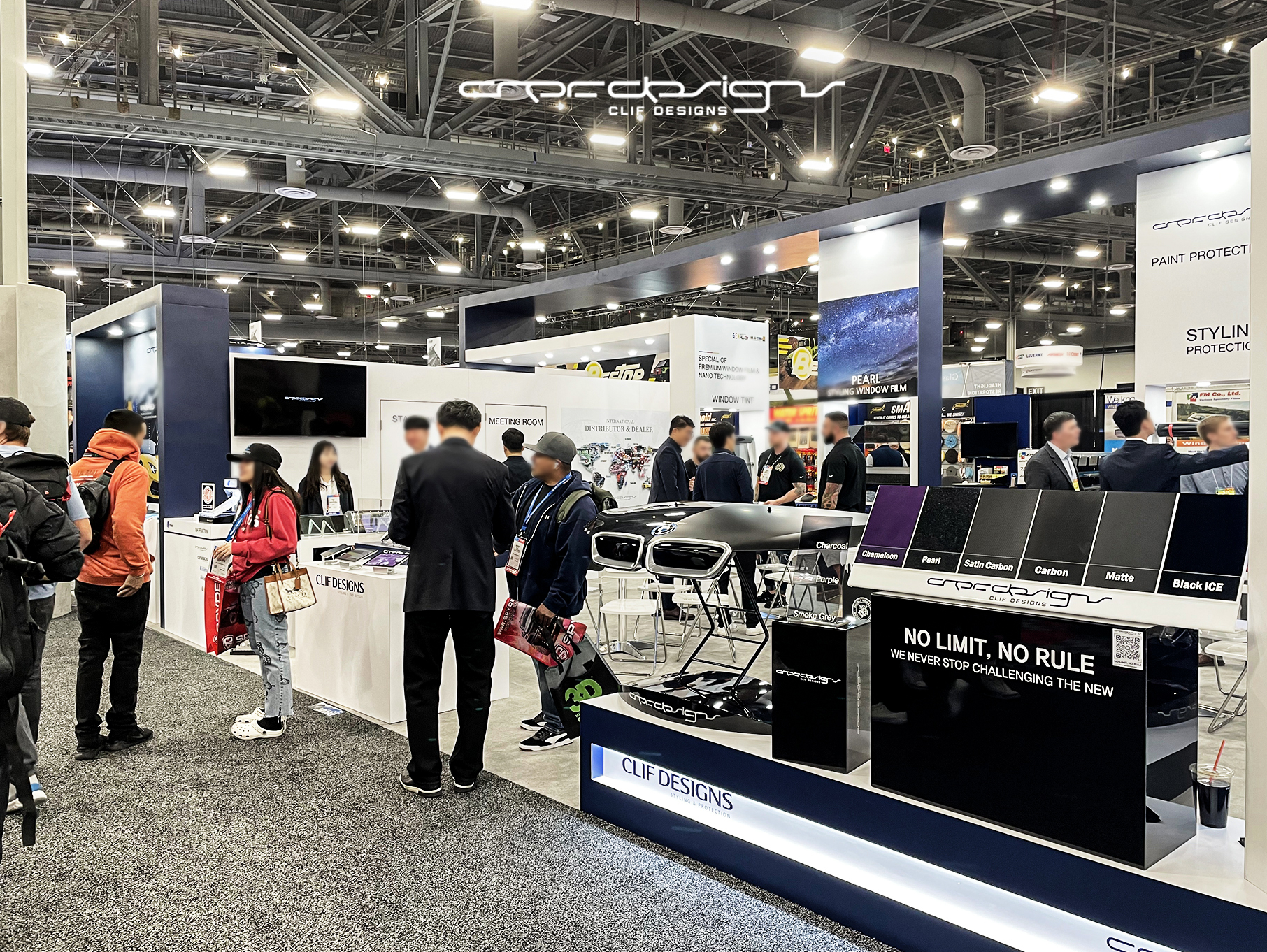 Following last year, Clif Designs, a film brand specializing in automotive style & protection, successfully participated in the '2022 SEMA SHOW' exhibition held at the Las Vegas Convention Center in the United States for four days from November 1 to 4 this year.

At this 2022 SEMA SHOW, Clif Designs presented various types of Paint Protection Film, Windshield Film and Window Tint Film. Among them, 'Fusion', a windshield film made of a urethane material, Carbon PPF and Color PPF, introduced for the first time this year, received very special attention from the observers.

This event allowed Clif Designs to prove the superiority and advanced technology of various product lines, and was a meaningful event for Clif Designs to take a step forward as a global leading brand.
Clif Designs Unveil All-New Carbon PPF Series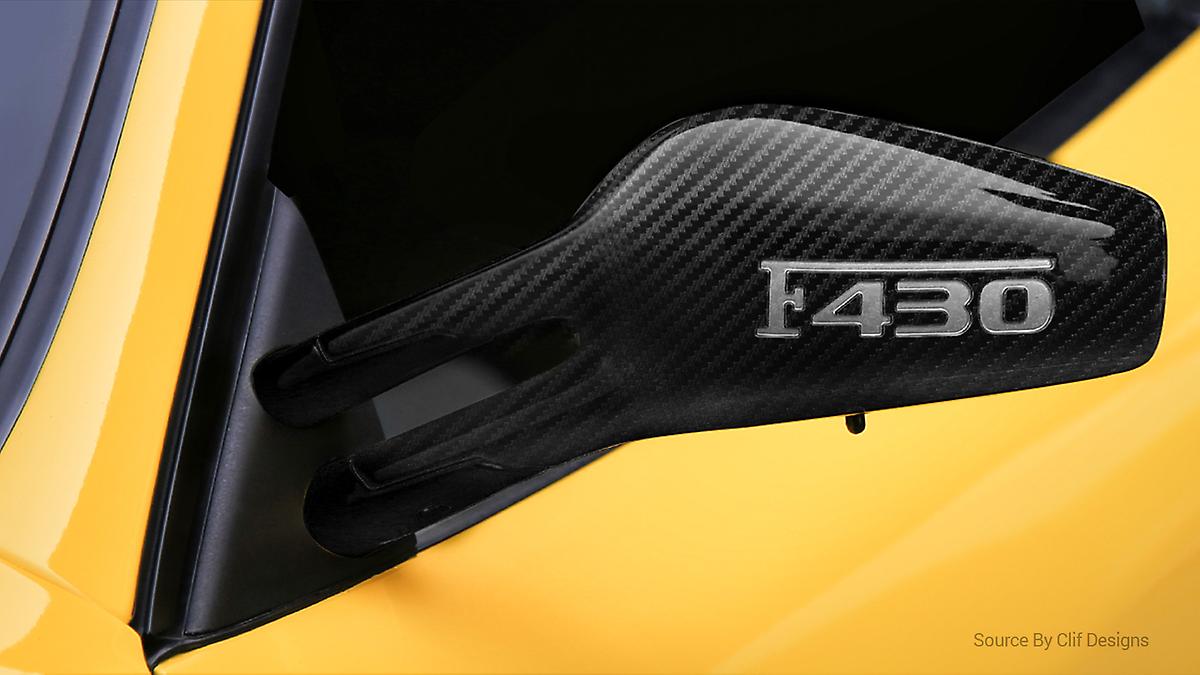 For over ten years, premium protection film supplier Clif Designs has been providing vehicle owners with the tools needed to protect their paintwork. Now, the innovative brand is excited to be unveiling the latest product to be joining the range, the all-new Carbon PPF Series. Unlike traditional matte or clear gloss, this new option will provide car owners with a stunning carbon fiber pattern.
For the last decade, Clif Designs has established itself as one of the world's leading suppliers of paint protection film. Continuously developing and pushing the boundaries with their products, the team at Clif Designs are helping to revolutionize how car owners protect their vehicles.
Now, the highly experienced team is excited to unveil the latest product to join its ever-growing range, the all-new Carbon PPF Series. Created with the same care and attention as the rest of their renowned range, this ground-breaking new film is the ultimate solution for car owners who are looking to create a beautiful finish while still protecting their paintwork.
Made from a special Thermoplastic Polyurethane (TPU), the carbon effect film is available in a wide range of colors, ensuring that vehicle owners are able to create the perfect look for their car. Once applied, the new Carbon PPF Series forms a unique texture of carbon fiber while offering unrivaled durability and protection. 
The highly durable and thick film reaches 8 mil which, combined with the Clif Designs Scratch and Pollution Control (SPC), ensures maximum stability. The Carbon PPF Series film also helps to protect the vehicle from harmful chemicals, scratches, and stains. The film also has self-healing, anti-contamination, and hydrophobic properties, ensuring that it now only offers the very highest level of protection, but it can also be used across the exterior and interior.
The revolutionary new paint protection film is available in a black or transparent finish, while there are a range of textures, including Gloss Carbon Black, Matte Carbon Black, Cleare Carbon Gloss, and Clear Carbone Matte. These colours can be used across any style or color of car, ensuring there is a solution for every vehicle and style. While the film creates a carbon fiber effect, the paintwork remains completely smooth to the touch.
Every car owner will know that dreaded feeling of returning to their pride and joy only to discover that there is a scratch or mark on their paintwork. The Clif Designs solution helps to protect the paint, ensuring that the vehicle is always looking as good as the day that it was driven away from the dealer.
To help owners keep their vehicle looking its very best, the anti-contamination feature ensures that contaminants can be easily wiped away. The hydrophobic properties also guarantee that rainwater will be able to run off the paintwork, preventing any marks from appearing. The Carbon PPF Series also features unique resistance from stains such as dirt, bug splatters, and oil.
To give customers complete peace of mind, the Carbon PPF Series comes complete with a seven-year warranty against delamination, bubbling, cracking, and yellowing. This guarantees that drivers can relax knowing that their vehicle is going to be completely protected for many years to come.
Speaking on the launch of the new range, [KD Yun, International Sales Team] at Clif Designs added, "We are really excited to be launching the new Carbon PPF Series. This all-new product has been specifically designed to provide our customers with the very best paint protection film on the market.
Our unique solution is able to fully protect the paintwork on any vehicle, while the new carbon effect helps to create a beautiful finish to the car."
For more information about Clif Designs and the new Carbon PPF Series, visit http://www.clif-designs.com/.
Car and Driver Magazine, February 15, 2022
After finishing 2021 SEMA Show in Las Vegas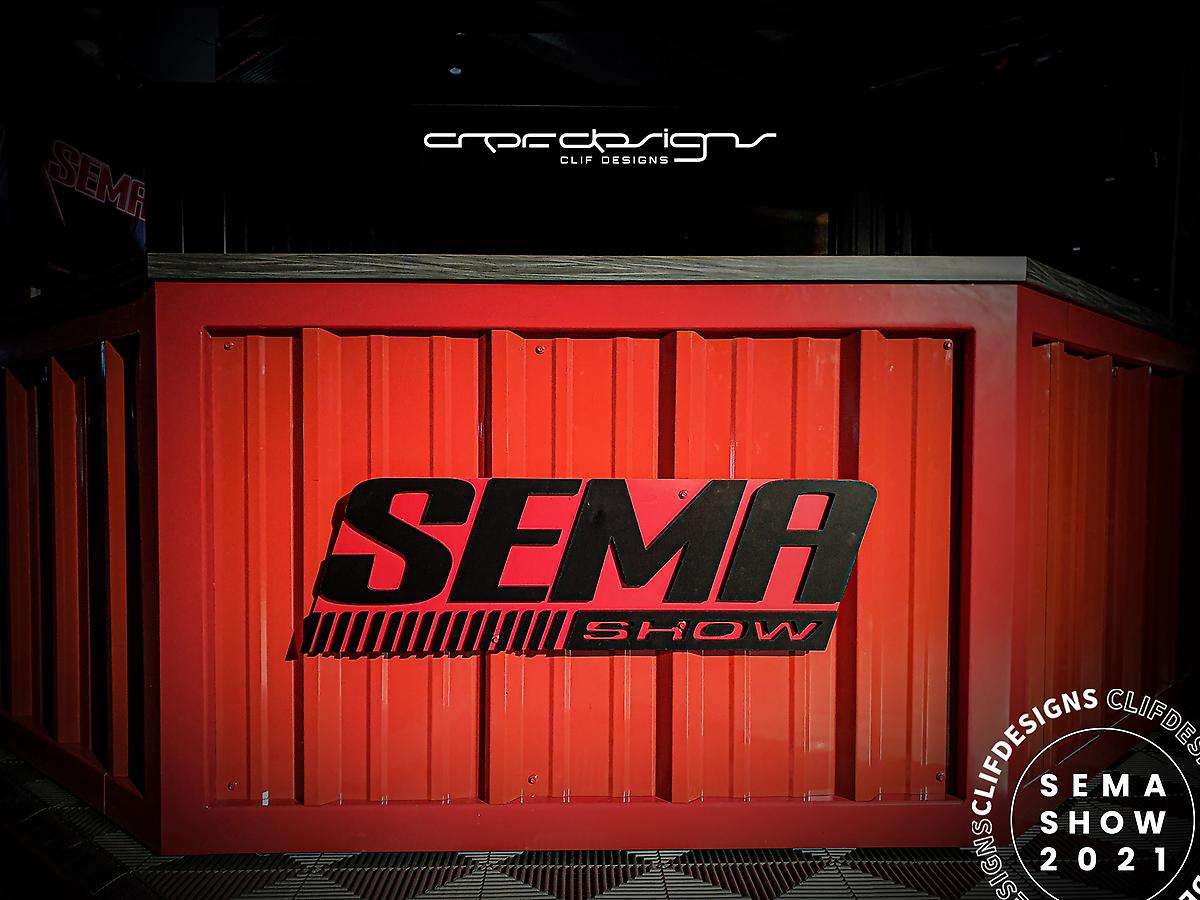 Clif Designs successfully completed '2021 SEMA SHOW' held in Las Vegas, U.S., from November2 to 5.

Clif Designs operated a booth with various products including Paint Protection Film, Window Tint Film, and Windshield Filmtargeting visitors and buyers in the 2021SEMA SHOW which was not easy to beheld in the COVID-19 pandemic of the whole world.     

Especially, the products of Bubble Monster, the ceramic coating-specified family brand which will newly be released in 2022, and 'SPF' (Style Protection Film) which establishes a new concept of paint protection films earned a huge response and received special attention from the visitors who visited the booth.
Especially, 'Pearl', the model combined with the worldwide patented technology among the SPFproducts, is the very special product which can just be seen in Clif Designs and can make styling effects of the painted surface improve much more as well as basically protect it.
Clif Designs will make every effort to make its various product lines released in the whole world including Europe and Asia beyond the Americas based on this event.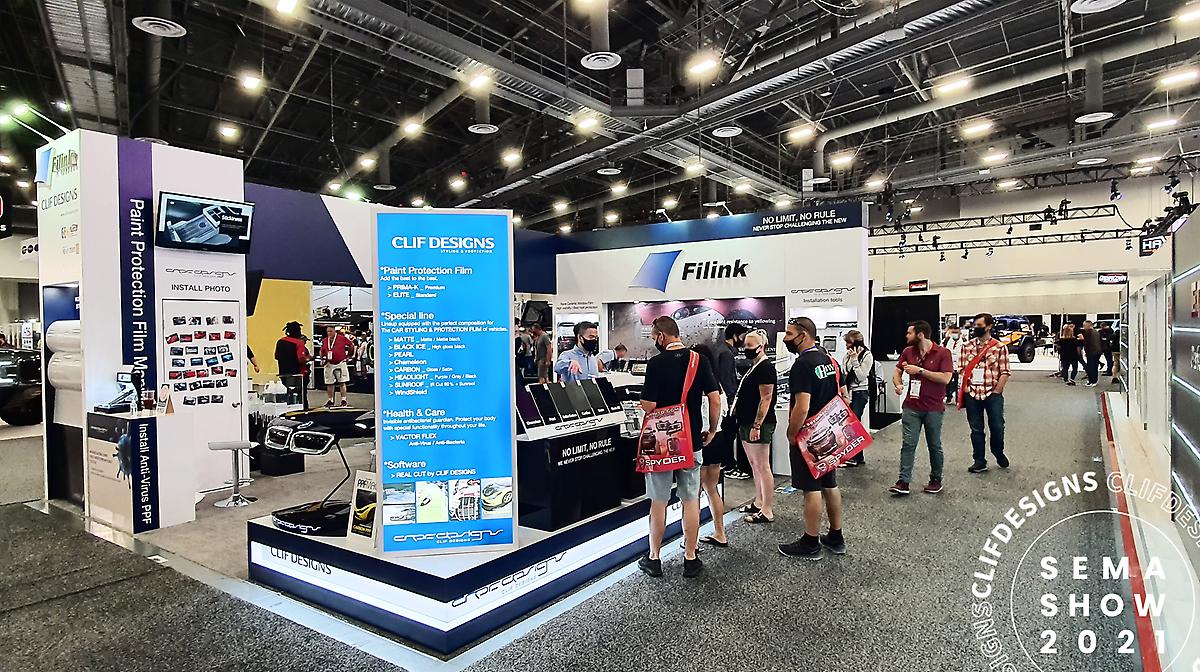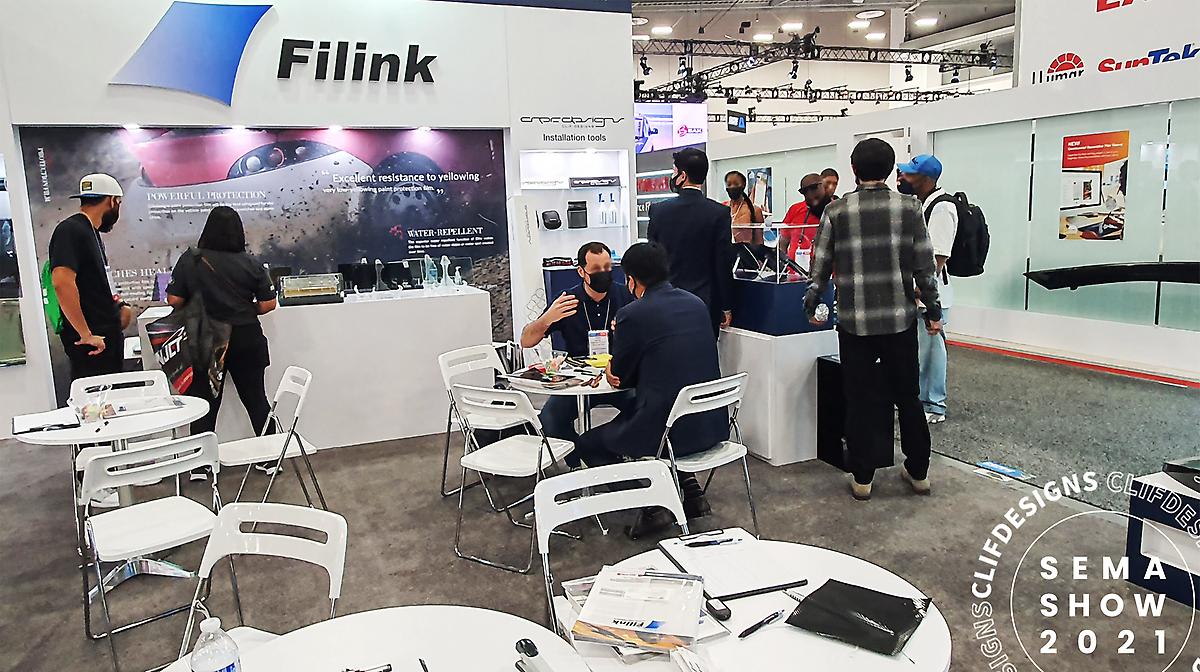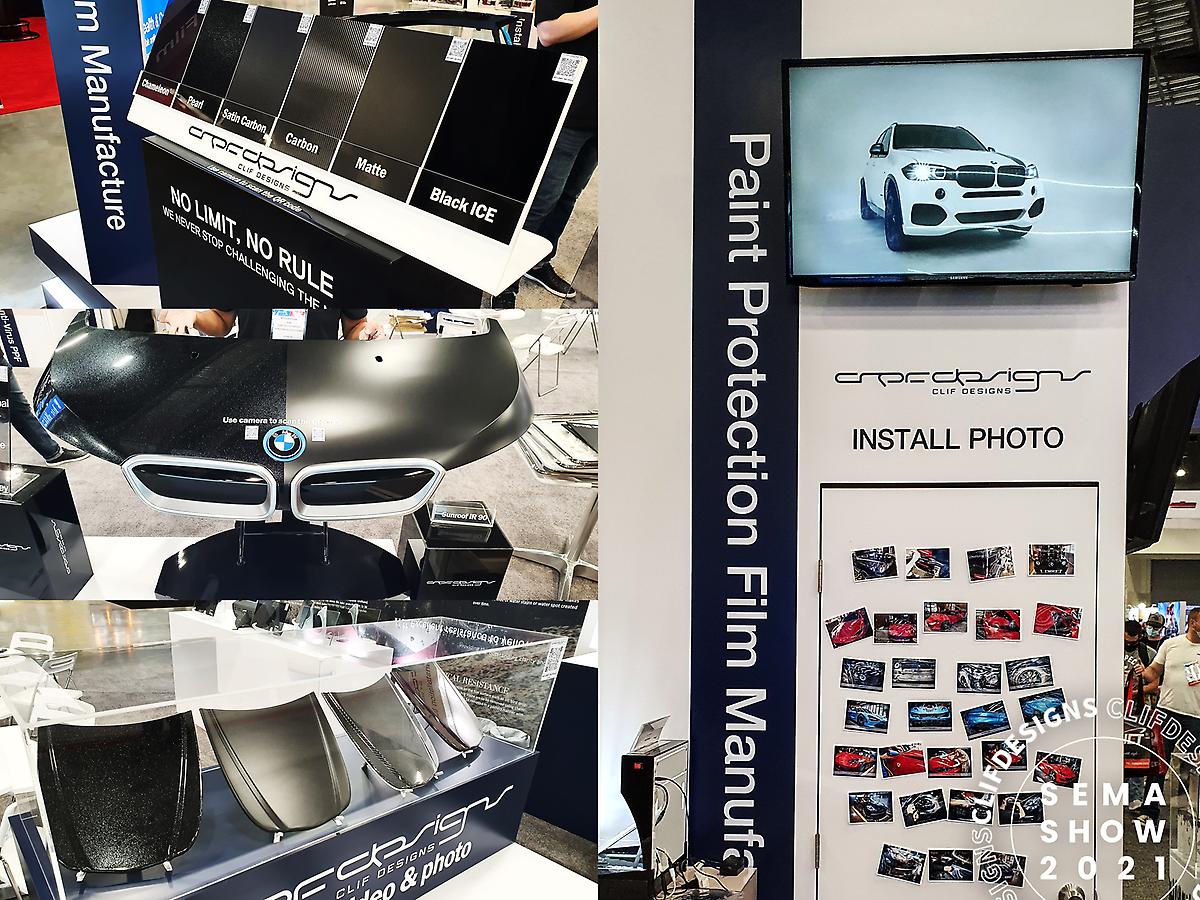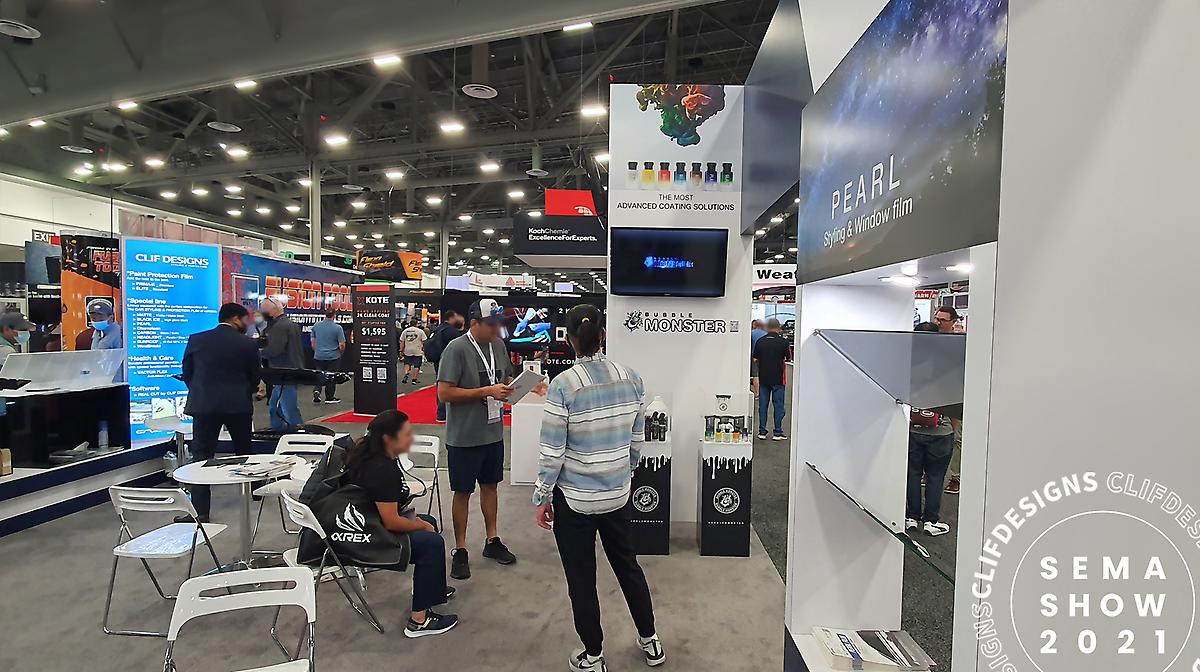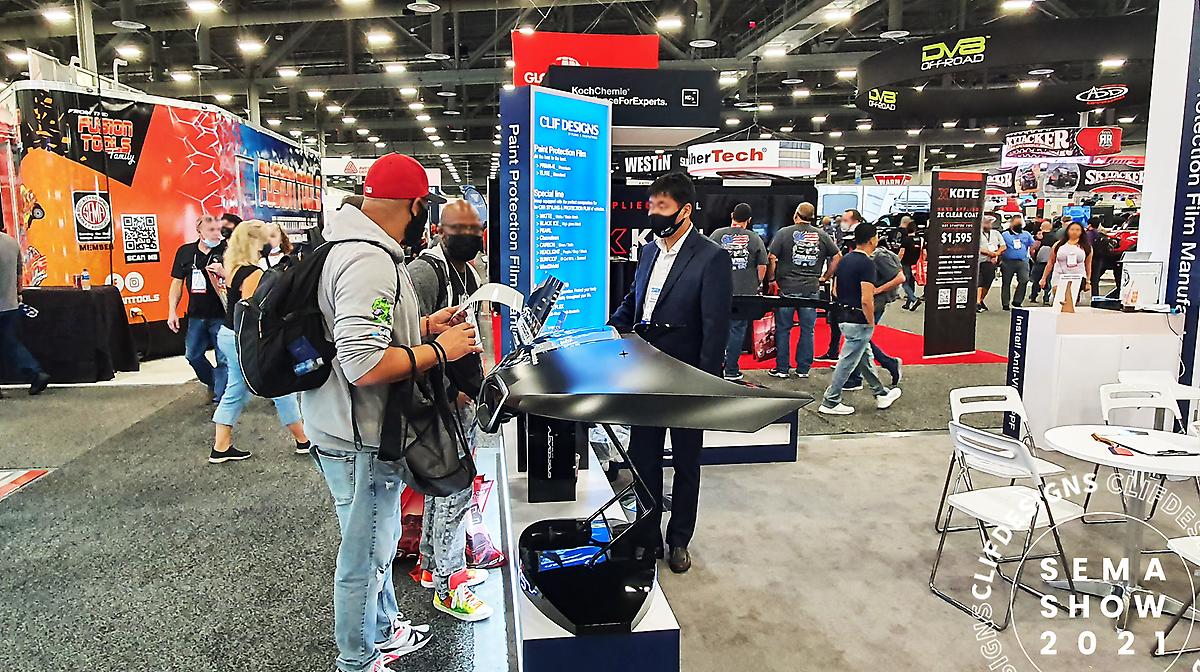 [Press Release] Clif Designs unveil an innovative new pearl paint prot…
World-leading manufacturer of vehicle protection film, Clif Designs, has recently unveiled an innovative new Pearl Paint Protection Film (PPF) that combines unrivaled protection with professional styling. The new range has been specifically designed to help owners enhance the aesthetics of their existing paintwork while also enjoying the protection benefits of traditional PPF.

Every vehicle owner will know the frustration that comes from returning to your pride and joy only to notice it has been scratched in the car park. The resulting marks can be incredibly hard to remove, while even daily use of your vehicle can leave your paintwork chipped and damaged as the vehicles in front kick up debris. Not only do these scratches and chips make your car look unsightly, but they also significantly impact the value of the vehicle.
Sharing this frustration with drivers, California-based Clif Designs has developed an innovative new Pearl Paint Protection Film (PPF). This new film not only offers drivers the maximum protection from damage but also gives vehicle owners the chance to enjoy an eye-catching style that enhances the aesthetics of their car.
Although Paint Protection Film has been a popular aftermarket addition for vehicle owners for a number of years, the Clif Designs option is one of the first to incorporate design and style. Typically, PPF was a transparent film that acted as a layer of armor that protected the paintwork underneath. Now, however, the new Clif Designs solution allows owners to enjoy an eye-catching solution that is able to exceed the brilliance of metallic paints found on the market.
The all-new premium solution has been designed utilizing innovative technology that has been patented by the team at Clif Designs, and users can now enhance their original paint with a beautiful sparkle appearance. This new option is the latest addition to the Clif Designs range, with users also able to enjoy Gloss Black, Matte Black, Matte, and Chameleon Carbon designs. The highly experienced team also offers drivers the ability to tint their headlights, ensuring they can personalize every aspect of their car.
The technicians at Clif Designs pride themselves on offering drivers the very best Paint Protection Film possible, and each product has been created utilizing world-leading technical know-how and scientific knowledge. To guarantee vehicle owners are able to enjoy the very best products, each Clif Designs product is also thoroughly tested in the most extreme conditions, from high-speed driving to fluctuating temperatures, ensuring the film is able to protect from chips, stains, and scratches.
Everything is designed and produced in-house, and alongside protecting from debris damage, the Clif Designs PPF also offers anti-contamination and hydrophobicity properties. Drivers can also benefit from the most advanced coating and bonding procedures possible, ensuring they are able to keep their vehicle looking its very best for a long time.
[International Sales Team] at Clif Designs added, "We are really excited to be launching this new range of Paint Protection Film. Our entire team is incredibly passionate about our cars, and we know that owners want to ensure that their vehicle is looking its very best.
That is why we have developed this innovative new solution that combines the ultimate in scratch and chip protection with the added advantage of pearl PPF technology. This will allow owners to enhance their original paintwork with a luminescent and vibrant solution that will ensure they can stand out from the crowd."
To find out more about Clif Designs and view their collection of innovative and stylish paint protection, visit http://www.clif-designs.com
* The source of news 
https://www.ktvn.com/story/43765567/clif-designs-unveil-innovative-new-pearl-paint-protection-film
[Press release] Clif Designs has released an antibacterial film 'Vacto…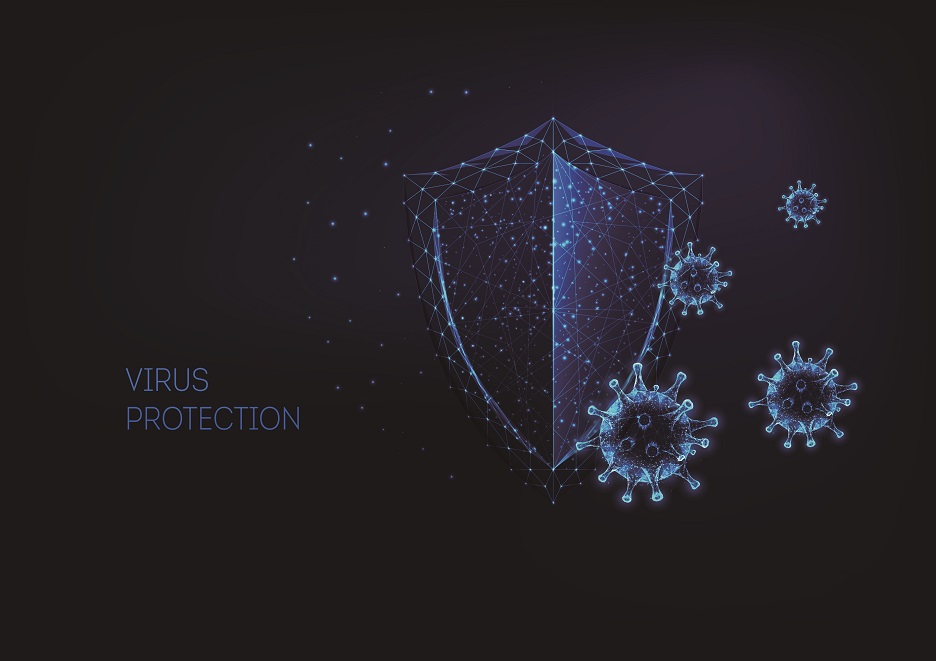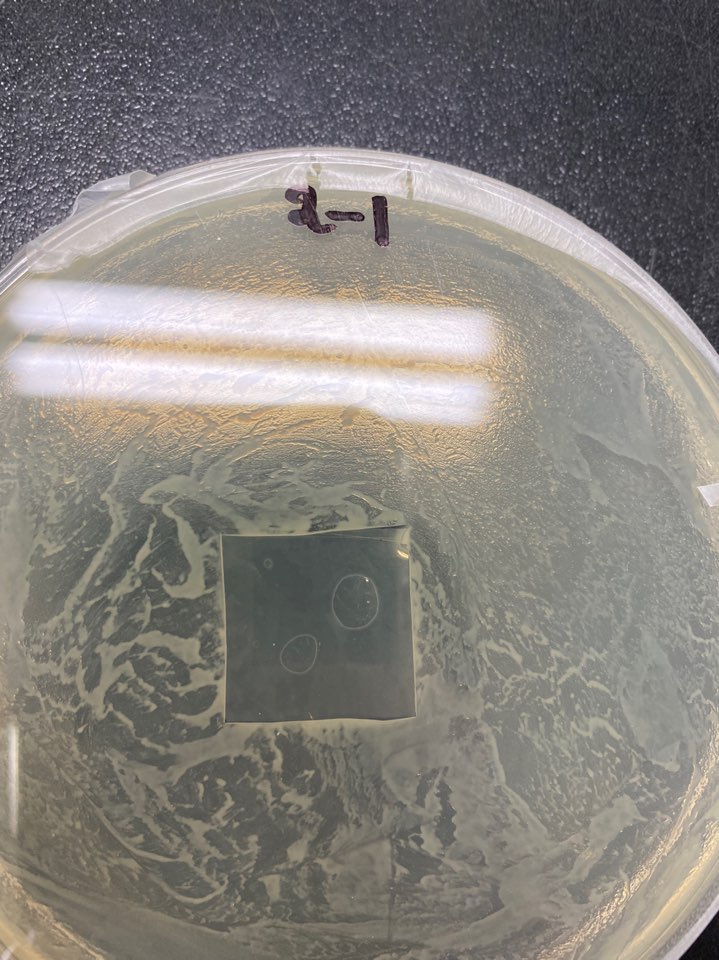 An antibacterial film 'VACTOR' that is anantibacterial guardian against invisible bacteria
Based on accumulated experiences in theproduction of protective films, Clif Designs has released a series of 'VACTOR'as a 'health & care' product that could safely and powerfully blockhazardous substances.

The series of 'VACTOR' as an antibacterialfilm have been certified by many experiments of SGS for health safety and 99%or up-antibacterial activity against all sorts of harmful bacteria(E. coli,staphylococcus, mold, pneumococcus, and etc.).

Besides this, it is also equipped with excellent surface brightness,transparency with no influences on color, excellent resistance to filmdiscoloration after installation, self-healing function to automaticallyrestore scratches by natural light(or external heat) in case when havingscratches, strong resistance to hazardous chemicals, and especially, excellentanti-fouling and water-repellent functions that prevent the contamination offilm by old stains and oil on the film surface.

The series of 'VACTOR' are divided into 'Flex' and'Standard' in accordance with raw materials. Especially, 'Vactor Flex' could beattached not only to flat surfaces, but also to curved surfaces owing to theincreased elasticity of film itself by applying the 5mil-thick soft'polyurethane TPU', so that it is easy to be used for various places in thewhole life.

After finishing 2019 SEMA Show in Las Vegas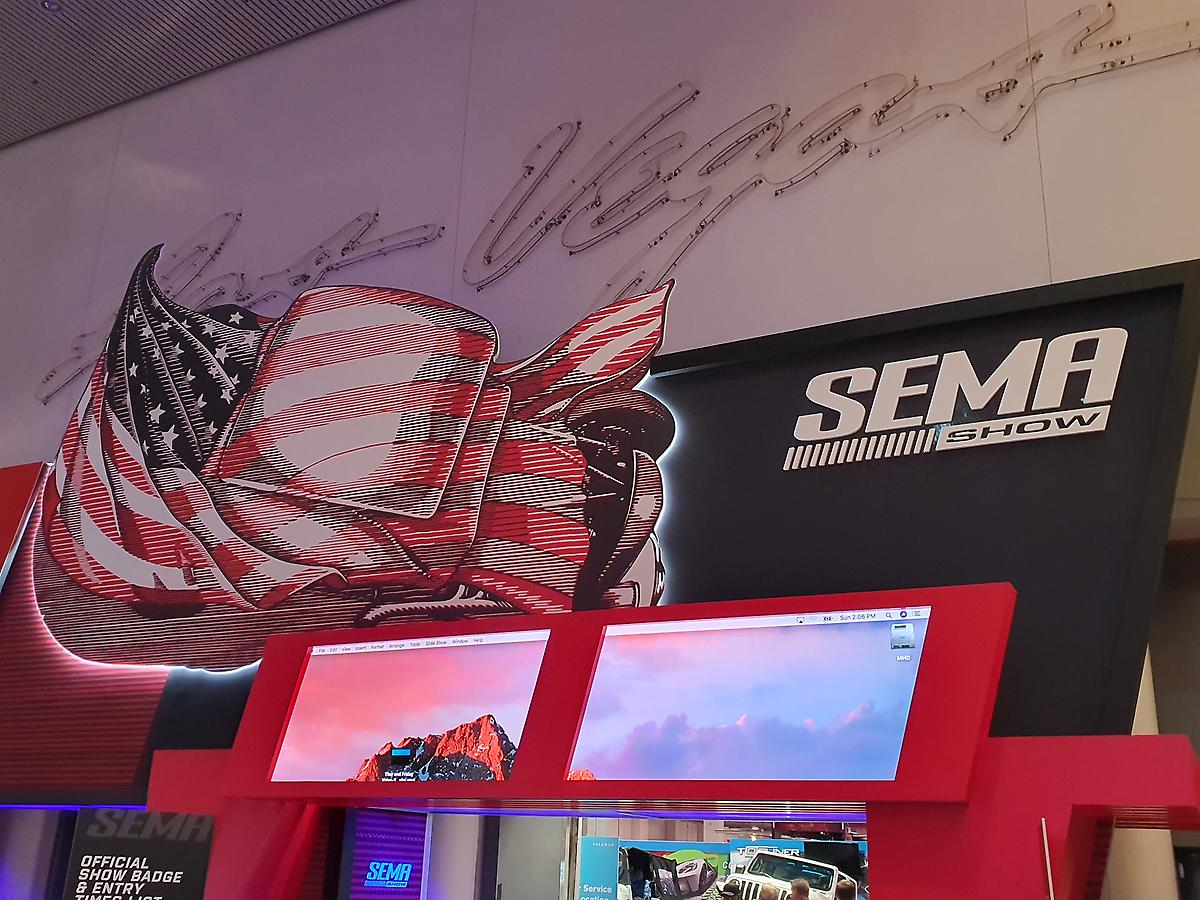 At the 2019 SEMA Show held in LasVegas for four days from Nov. 5-8, 2019, we're confident that CliffDesigns was the most popular brand in the industry. Some people said that it was unusual to pay a great attention to the brand participated in the show for the first time.
Although we were not exhibitinglarge booth facilities and eye-catching super cars, people in related industries around the world responded hotly and enthusiastically to our various products that have been rolled out through trial and error for a long time. We'dlike to thank our visitors deeply again for visiting our booth.
We introduced a wider range ofproducts than other competitors during the event, and above all, new conceptStyle & Protection PPF products with styling combined beyond the purpose of protection, especially those from Gloss & Matte Pearl/Black Ice/Chameleon,attracted visitors.In addition, we think Prima-K/Elite/Matte,that are generalGloss & Matte products, have upgraded itsstandard of judgmentfor theexisting premium PPF by one step more.
Visitors highly evaluated with one voice our expertise that we're carrying outall-in-one from development, production, to brand marketing as differentiated from the non-manufacturing marketing brands that are currently overflowing in the market, and oursincerity that we're commercializing all developed products after enough fieldtesting at least a few years.
Starting with this participation, we plan to carry out active marketing to meet ourbrand in more countries and events in the future. We're also not satisfied withthe results, and we'll do more to surprise our visitors with moregroundbreaking products next year.
If you are looking for a new innovative brand, please do not hesitate to contact us now. We value your interest and we have aconfidence that it will be a great opportunity for your future business.

[Press release] New Trend of DIY Paint Protection Film, Clif Designs '…
Real Cut DIY PPF Software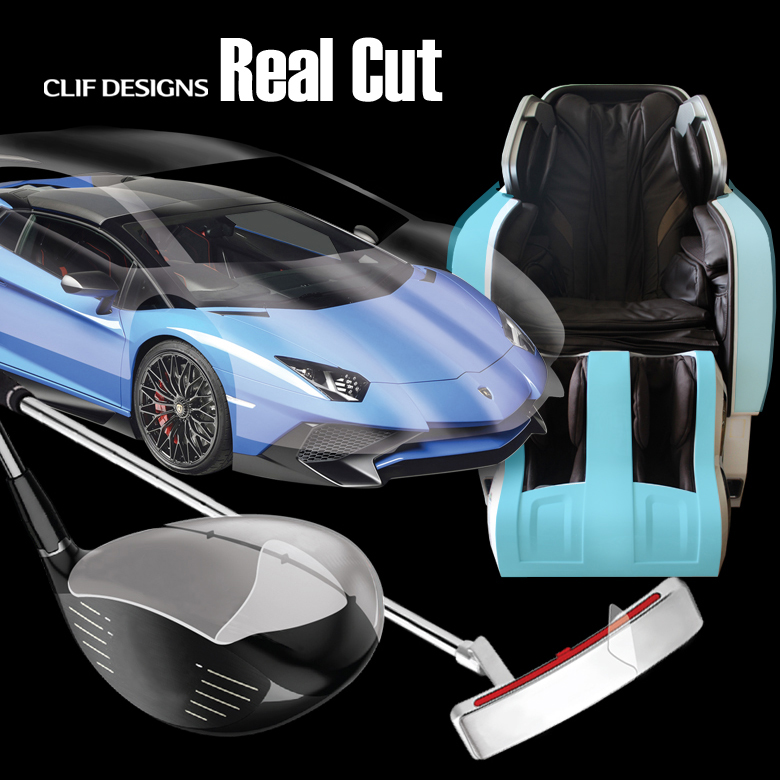 [Press release dated on April 7th, 2017]
New Trend of DIY Paint Protection Film, ClifDesigns 'Real Cut'
When people buy expensive products such as cars and smart gadgets, everyone would think that they want to use them without damage for a long time. As cars are getting more expensive recently, Paint protection films, which protect outer surfaces of vehicles and minimize economic loss, are deemed as a must-buy item for vehicle management, and the related market is growing.
In this regard, ClifDesigns, the leading company in car paint protection films, has launched its new business model named 'Real Cut'. This new model has been brought into the world through its long-term know-how, and it is now welcomed as a specialized and unique solution.
ClifDesigns 'Real Cut', developed to meet the customers' needs, is a computer-cut protection film applicable to various areas such as cars, smart digital devices, home appliances, and sports-related products. Currently, the 'Real Cut' product lines include vehicle pattern PPF, bicycle protection films, protection films for massage chairs, and golf club protection films.
'Real Cut' is different from existing protection films in that it is a 'precision-cut film' optimized for solutions required and it is a 'top-level exclusive film.' 'Real Cut' is now getting very positive feedback from customers thanks to its perfect fit as it is produced via sophisticated software & hardware and superior film materials. As for the 'Real Cut' paint protection film, a cutter is not used on painted surface, allowing easy installation on various surfaces without danger, and resulting in stable and seamless outcome as if it is installed by experienced installers.
ClifDesigns paint protection films, used to produce the 'Real Cut' films, are dominating the premium PPF market as being recognized as the most innovative products in the industry. Down the road, ClifDesigns 'Real Cut' will establish various product lines applicable to all of the aspects in our lives based on its specialized software and hardware, and is expected to open a new chapter for new paradigm of protection films.
All 'Real Cut' product lines including customized paint protection films for domestic and import cars, bicycle protection films, and golf club protection films can be purchased any time through on-line markets.
[Press release] Clif Designs launches new PPF Prima-K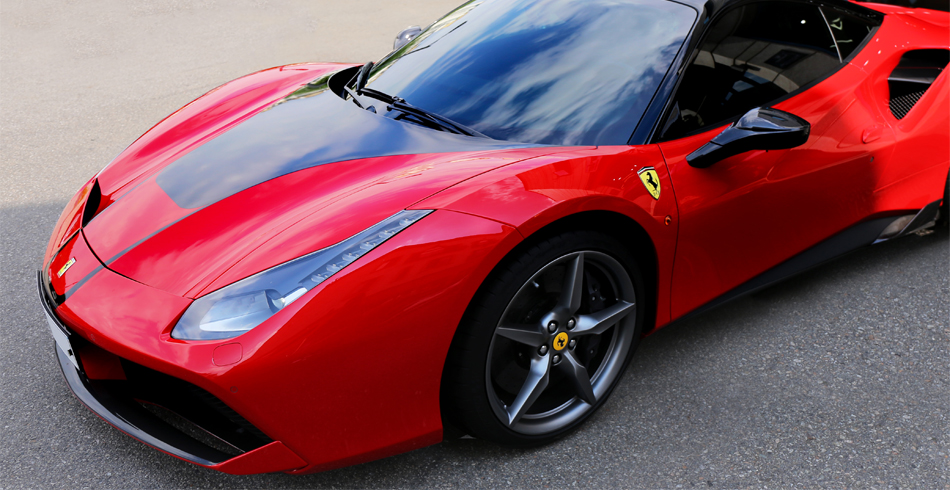 [Press release dated on April 7th, 2017]
ClifDesigns launches its new upgraded PPF Prima-K
ClifDesigns is the brand specialized in premium car paint protection films. ClifDesigns is well established as the No.1 brand in the PPF market as it shows various PPF product line-up through its constant efforts to develop new materials and innovative technologies targeting the top 1% super cars.
The newly launched Prima-K PPF is known to make up for the slight weaknesses of Prima-X, the flagship PPF model of ClifDesigns without compromising the strong self-healing performance, which Prima-X boasts.
First of all, a top-quality low-yellowing  urethane material is applied and the material is 1mil thicker compared to the material used for the existing Prima-X, increasing the resistance to external shocks by more than 15%, making sure stronger protective performance. What's more, the 'SPC(Scratch & Pollution-Control) special coating' is applied together with the existing 3Ply special coating process, maintaining the strengths of self-healing function, and allowing maintenance to become easier in terms of surface contamination and discoloration.
According to the person at ClifDesigns, "the upgraded new model Prima-K is the result of unstopped challenges and efforts in enhancing product qualities in order to satisfy what our customers require. Since we know that the only way to take one step further in the PPF market is the ceaseless efforts in R&D, we will not spare our efforts in developing paint protection films which have better performances compared to other brands."
ClifDesigns is equipped with 5 kinds of perfect PPF model line-ups for each purpose(vehicles' color and different features / driving conditions / installation coverage, etc.,). 'Octagon' boasts its anti-fouling function, 'Elite' satisfies customers with its reasonable cost effective price, 'Matt' is welcomed by many customers with its matt feature, and 'Real Cut', the DIY paint protection film, also enjoys love from many club members and other customers.
#clifdesigns #PPF #paint protection films #paint protection film #protective film #car paint protection #shield film #car paint protection film #car film protection #new car paint protection #automotive protection films
[Press release] Clif Designs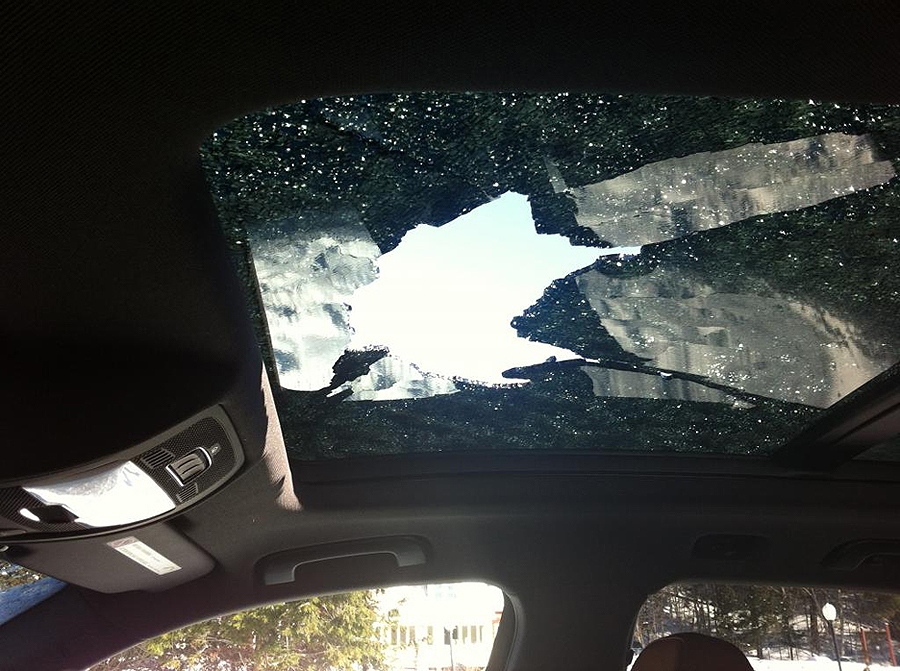 [Press release dated on July 19th, 2016]
ClifDesigns is to launch "Function Shield", premium sun tint film for panorama sunroof with protective functions
ClifDesigns has created "Function Shield", the remarkable premium protection film for sunroof and panorama sunroof. This has been made possible as ClifDesigns, which satisfies car owners around the world under the motto of "quality for top 1% premium cars", has made all-out efforts with its unstopped challenges and innovative technologies.
A panorama sunroof made of tempered glass is two to three times stronger than general glass. However, if foreign materials are not removed properly or torsional rigidity occurs in the manufacturing process, 'spontaneous breakage' can be made(tempered glass smashed without external shock), showing that the panorama sunroof itself can be very dangerous. In this regards, Clif Designs Function Shield plays a crucial role in protecting passengers by enhancing glass rigidity.
Function Shield is 4mil in thickness, 2.5 times thicker than general window tint films, providing very special solutions in both strong protective functions and world-class optical clarity.
The core philosophy and value of ClifDesigns windshield protection film is to create 'safe and comfortable space.' Function Shield has excellent visibility as it is made of non-reflective and non-metal materials, leaving no glare and making you feel more spacious in your vehicle. Plus, the heat blockage performance of IRR 90% ensures pleasant driving.
It is expected that 'Function Shield' will help drivers enjoy safe and comfortable driving and become another safety kit for passengers with its strong protective function, enhancing the glass rigidity.
#clifdesigns #protection film #sunroof protection #tinting #panoramasunroof tint #panoramasunroof tinting #sunroof tinting #sunroof tint #shield window film glass shield film  #glass shield film #shield film #shield films

[Press release] Armor on my car, Clif Designs Paint Protection Film fo…
[Press release dated on May 4th, 2016]
Armor on my car, ClifDesigns Paint Protection Film for Vehicles
Scratches caused by stones, debris, and bugs while driving and scars which can occur while parking are very annoying stress for those who care for their vehicles. The purpose of installing paint protection films is to protect vehicles from these damages, keep surfaces of vehicles like new, and minimize the economic loss.
In the case of expensive import cars and super cars, applying new paints on the cars cost too high. Thus, driving the cars without scratches or scars for around three to four years after installing paint protection films can be much more economical than spending too much money on new paints. For this reason, more and more people have their cars armored with car paint protection film even though the price of the paint protective film is very high.
Paint protection films in the early stage could fulfill their basic purpose of protecting car paint. However, the car protective films could not prevent slim from being created and deteriorated the gloss of vehicles. ClifDesigns car paint protection films boast excellent gloss without distorting colors together with maintaining the basic purpose of preventing scratches and scars. What's more, ClifDesigns PPF is designed to keep the vehicle appearance like new without films being contaminated, resulting in solving the problems shown in the past.  
ClifDesigns new paint protection films made by crystal clear material and based on state-of-the-art technologies are welcomed in the market as the most innovative products for the 1! super cars. In addition, Clif Designs PPF is recognized as the specialized protection brand which accomplished the remarkable result in the industry as it shows superior performances with its low-yellowing, high gloss, and high quality products.  
#clifdesigns #PPF #paint protection films #paint protection film #protective film #car paint protection #shield film #car paint protection film #car film protection #new car paint protection